Builder, ABA Journal Snag Top B2B Awards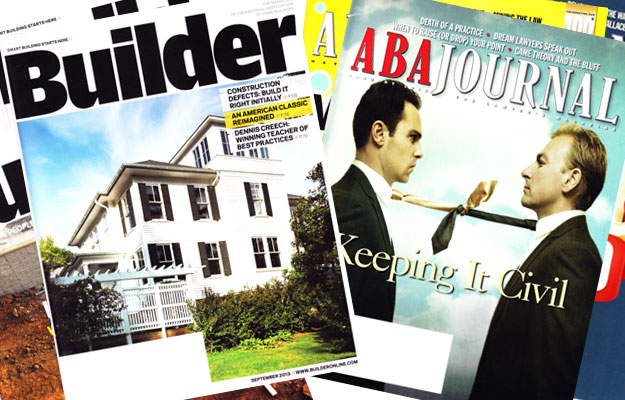 Keep one eye open for better ways to serve your reader. And keep the other focused on new ways to leverage technology. That was the dual message from the winners of the 2014 Azbee Magazine and Web Site of the Year awards. On the morning after this year's awards dinner on July 25 in Chicago, representatives from the winning organizations covered highlights of their efforts for ASBPE members.
---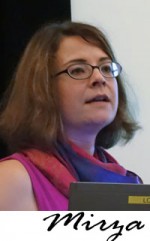 SHRM Online (shrm.org), owned by the Society of Human Resource Management, won the Azbee award for B2B Website of the Year. Beth Mirza, the organization's Manager of Online News Content, highlighted a number of recent site improvements, all of which were intended to better service the organization's core membership of HR professionals.
Ease of use has become of primary concern, said Mirza. One of the most visible improvements was optimization for mobile. Rather than creating an app, the organization modified its website to be screen size responsive. "Now the site looks good on a cell phone as well as a tablet and a computer," Mirza said. SHRM also cleaned up its front page, among other changes introducing much shorter headlines.
One of the most challenging tasks was the improvement of an awkward and ineffective search function. "This took a long time to accomplish," she said. "The IT, editorial and other content producers all had to work together." To facilitate interdepartmental cooperation SHRM created a small search committee consisting of one person from IT, one from editorial and a couple of people from other departments.
The website has an easily spotted "Top News" section along the left side of the screen, and a lot of content is highlighted in a top-of-page marquee. The site's content is divided into a taxonomy of HR topics and strategies easily accessible on the left side of the screen via drop-down menu.
---
Builder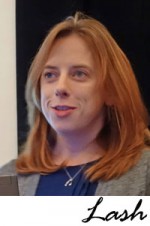 Data as a resource for driving decisions and strategies has become much more valuable at Builder, winner of the Azbee Award for Magazine of the Year in the $3 million-plus category. "We have become very data driven at Builder," said Jennifer Lash, Chief Content Manager at publisher Hanley Wood. In 2013 HW acquired Metrostudy, the nation's leading provider of primary and secondary housing industry market information. Much of the editorial in the publication is now supported or inspired by this vast resource. "Our goal is to use the data for departments, for features, and anywhere else we can," said Lash. "We even have some data journalists on staff whose job is to fully understand what Metrostudy can offer us and to pull that information and figure out the best way to present it."
As for the future, it's full speed ahead for Builder: "We are constantly looking at how to better serve our audience," said Lash. "We plan to launch print and web redesigns in November."
---
ABA Journal
Some magazines may foster a reputation, by design or by default, of being dry and stuffy. Not so the 100-year-old ABA Journal, winner of the 2014 Azbee Magazine of the Year award in the under-$3 million revenue category.
"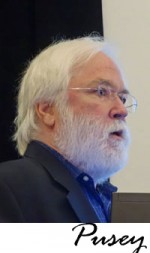 We try to look at legal issues as we would hope a good popular magazine would," said Allen Pusey, the magazine's Editor and Publisher. That means not only writing in a clear and bright style but also eschewing technical material in favor of topics that are broadly relevant–and sometimes edgy. The magazine recently ran stories on the efforts of state legislatures to corral court decisions, the need for national forensics standards, and how the chief prosecutor for the Gitmo military commission applies, in Pusey's words, "his considerable personal integrity to a system based on torture."
The magazine has also introduced departments such as "Hearsay" with entertaining short items and "The Docket" which includes Supreme Court or Appellate Court decisions or issues coming up in the courts that are of general interest.
An annual August issue has a cultural section with topics such as the greatest novels that deal with legal subjects and the best movie scenes that instruct people in legal matters. It sponsors, in conjunction with the University of Alabama and the National Book Festival, the Harper Lee contest for the best work of fiction about lawyers.
The magazine has redesigned its website for a more modern look and an improved search and navigation system. "We have also integrated the structure and the philosophy of what the magazine does with the news site," says Pusey. "The magazine is the news site and the news site is the magazine. We work hard at this."
---
Story and photos by Phillip M. Perry
Posted August 28, 2014