Making Native Content Work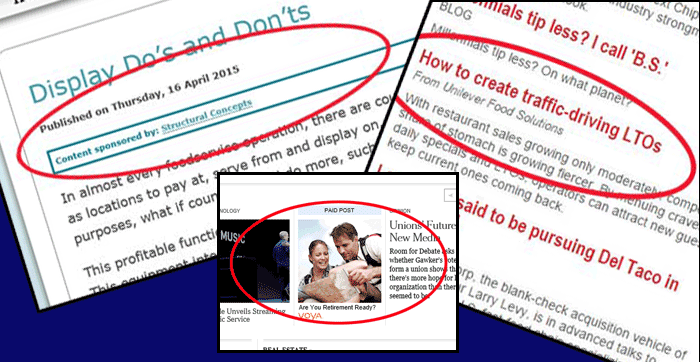 Can business publications run native advertisinq without forfeiting their integrity? Three editors addressed that question in a recent webinar titled "The Rise of Native Content: How to Make it Work for Your B2B Publication Without Sacrificing Your Ethics."
The webinar panelists seemed to agree that native advertising can be a legitimate money-maker for a magazine–as long as everyone involved plays by the rules.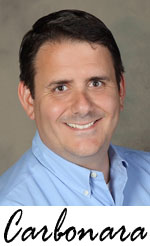 "We feel it's important to maintain our ethics and to not erode the quality of our main product," proffered Joe Carbonara, Editor, Foodservice Equipment & Supplies, and Editorial Director for Zoomba Group. "We have established clear editorial guidelines in terms of what we will and will not accept from advertisers. And we consistently communicate these guidelines with our sales staff, with people we meet at trade shows and so forth."
Road map

What makes an effective set of native advertising guidelines? The panelists zeroed in on two critical elements: Visual distinction and reader value.
For starters, native advertising must be distinguished visually from the traditional editorial well. An example of such a policy in action was offered by Kayley Bogdan, Project Manager, Custom Marketing Solutions, CSP Business Media: "While our native ads are formatted like articles, we include a sponsored content label with a 'brought to you by' or 'from' line so readers know the copy is from a sponsor."
Additionally, sponsors are expected to avoid product puffery in favor of copy that provides readers with real value. "For us, so much of the success of our native advertising and content marketing lies in the relevance of the topic to our audience," said Bogdan. "We look for content that's educational and informational on an industry level. Something that goes beyond a statement of product features, or of the benefits of a product or service–something that our audience is going to find really impactful and really effective." Toward that end, Bogdan has created a document with branded content guidelines, made available to advertisers who want to contribute content on their own.
First principles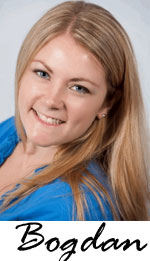 As the above comments suggest, magazines looking to exploit native advertising feel the need to develop operational guidelines that obviate a poisoning of the editorial well. But that can require concerted deliberations. "When the digital side of our native advertising business started to take off we really struggled with how we should treat custom content," said panelist Bogdan. "It is very different, after all, from the traditional paid advertising model because it appears in the editorial stream, and when that happens it kind of crosses that infamous grey area."
Bogdan began by looking at what other companies in the food service B2B space were doing. Then a "custom content task force" was created to serve as a sounding board for the company's native advertising and custom marketing initiatives. The task force included representatives from the digital, sales and editorial departments, all of whom worked together in a collaborative effort to develop the company's custom marketing efforts. "We had a meeting of the minds to develop firm guidelines," said Bogdan. "This led to a written document which we now use as kind of a Magna Carta, as a guide for developing all of our future native advertising products."
The task force continues to oversee the publisher's custom content initiatives. "I take new ideas for custom marketing or native advertising initiatives to our task force before we do any development work, just to make sure we're all on the same page," said Bogdan. While task force meetings can be "a little heated," in Bogdan's words, she feels they are critical. "They allow us to consider all perspectives on how new native advertising initiatives might affect each part of our business. They also keep open the lines of communication so editors are not surprised when they see a new native ad on our web site. For us, it's been absolutely key for everyone to know what's going on and to be in the loop."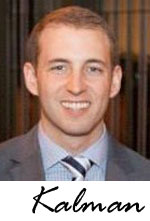 It's likely that enhanced communication between advertising and editorial will be critical to success for any magazine looking to exploit the potential of native advertising. "We haven't dipped our toes into native advertising for our online publication yet," said panelist Frank Kalman, Senior Editor of Human Capital Media, whose print magazines run occasional vendor-sponsored supplements. "We haven't seen a huge demand from our vendors wanting it. Even so, it is something that we've continued to keep on the table and we've had discussions between sales and editorial about where we might be headed. We really have kind of taken away that strict church and state mindset when it comes to having open conversations about how native content needs to be handled editorially to maintain our own credibility and ethics."
Distinction with a difference

Native advertising initiatives tend to grow out of more traditional forms of promotion referred to as content marketing. This pedigree has led to a bit of overlap in nomenclature. Hence, one sometimes hears the native advertising label applied to promotional vehicles clearly divorced from the editorial well. Examples are the venerable "advertorials," or stand-alone magazine sections filled with vendor-sponsored copy but distinguished visually from a publication's editorial platform. Other examples are pages devoted exclusively to display ads in lieu of editorial copy, and vendor-sponsored speeches at live events.
Valuable as such initiatives may be, they are beyond the purview of native advertising in its pure form. The difference was addressed by panelist Howard Rauch, ASBPE Ethics Chair and President of Editorial Solutions. "There's only a slight difference, for me, between content marketing and native advertising," he said. While both vehicles present the reader with high-value take-away information absent a 'puffy' hard sell, native advertising in its pure form erases the traditional visual barrier between advertising and editorial.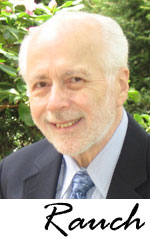 "The initial point of native advertising was that graphically it really resembled regular editorial content," noted Rauch. Even today, when native advertising has gentrified to include discreet warning labels, the promotional vehicle's resemblance to a disinterested reporter's output remains part of its charm. Indeed, the "native" in "native advertising" celebrates a family resemblance to that editorial copy native to a traditional print magazine. Little wonder, then, that native advertising is often referred to as native or sponsored content.
Advertisers, for their part, exhibit an interest in native advertising that was largely lacking for old time content marketing. The reason? Maybe it's the lure of the editorial well, or maybe it's a fundamental change in the mindset of advertisers who are now more willing to soft pedal the hard sell.
Whatever the motivation, increased advertiser interest in native advertising has sparked the ethical challenges now facing today's B2B publishers. Any publication looking to formulate ethical and practical guidelines, said Rauch, has not been helped by a policy shift at the American Society of Magazine Editors (ASME). "Earlier this year the association announced new editorial guidelines for native advertising that raised the roof," he said. "The industry media blew their tops, concerned that editors had been sold out because they would now be forced to work directly on creating copy for advertisers."
Rauch presented the webinar attendees with two slides. The first outlined the previous ASME guidelines with their clear statement that native advertising must be distinguished visually from editorial copy: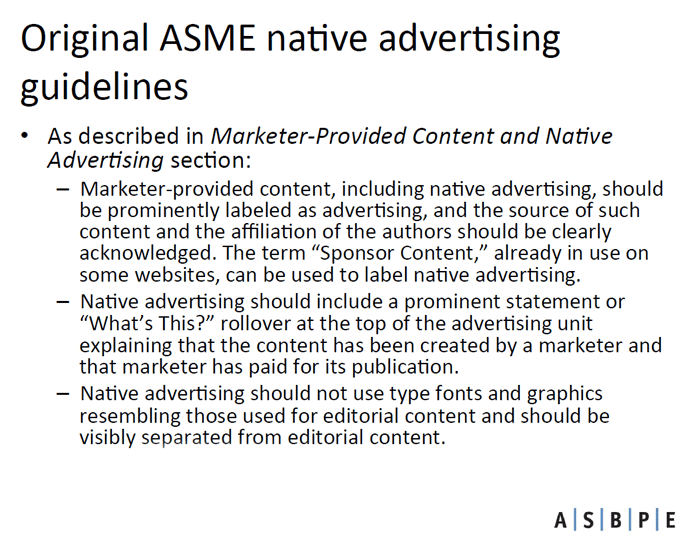 The new ASME guidelines, said Rauch, removed the specific language about type fonts and now state this:
ASME also recommends that native advertising on websites and in social media should be clearly labeled as advertising by the use of such terms as "sponsored content" or "Paid Post" and visually distinguished from editorial content and that collections of sponsored links should be clearly labeled as advertising and visually separated from editorial content.
That the guidelines now set a lower bar for visual distinction is bad enough, said Rauch, but there's an even worse problem: "The missing link, and the thing that should concern everyone in this room, is the stipulation that editors should not be required to create any kind of content, be it native advertising or anything else. That is an issue."
Rauch drew a contrast with the ethics code from the American Society for Business Publication Editors (ASBPE). The code, said Rauch, "allows for senior editors to engage in planning strategy for native advertising or any other form of sponsored content. Out of the question, though, is a requirement for editorial staff members to create ad copy. Unfortunately, not every publisher feels inclined to adhere to the advisory."
In his final comments Rauch questioned the potential of native advertising for B2B publications. "Despite everything that we hear about it taking off and dominating and all of that, native advertising may be more attractive to the consumer side of publishing," he said. "It's not necessarily clear that this is the biggest thing since sliced bread when it comes to B2B. It seems to me that a content marketing approach is the more logical way to go."
—
Sponsored by the American Society for Business Publication Editors (ASBPE), the webinar was introduced by Jessica Zemler, ASBPE webcast committee chair and Digital Content Director with UBM Life Sciences Veterinary Group. Moderator was Pete Wiltjer, principal of The Pete Wiltjer Marketing Group. View the webcast at no charge; http://www.asbpe.org/blog/event/webcast-the-rise-of-native-content-how-to-make-it-work-for-your-publication-without-sacrificing-your-ethics/ ASBPE members can watch the on-demand webcast for free, and membership is now free for qualified B2B editors, writers, freelancers, and other professionals who work in business-to-business publishing. For more information on the ethical challenges of native advertising see the array of ASBPE ethical advisories at http://www.asbpe.org/ethics/
Story and photos by Phillip M. Perry
Posted June 11, 2015