On Internet publishing sites, readers hold sway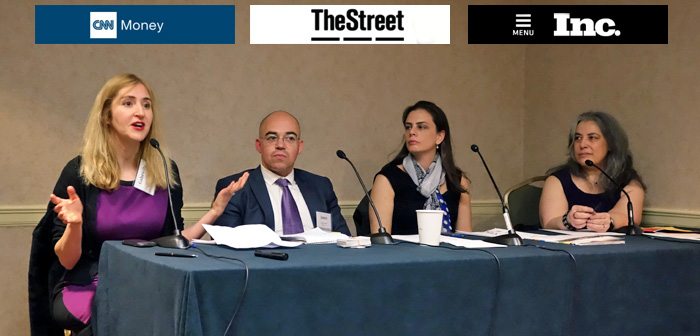 "Do readers like our stories?" That time-honored query of the conscientious editor was once answered informally by the occasional angry letter from—or casual chat with—a subscriber. In the best of times an editor would seek wisdom from runes scratched into reader surveys received months after articles appeared in print.
Thanks to the Internet, the editor now receives an answer pronto. Online business publications receive instant reader response—not only when a new story is posted but also when its headline and copy are fiddled with in an attempt to create a more compelling package. The feedback arrives in the forms of mouse clicks and social media shares. How many? The more the better.
Readers, in essence, have crept out of the shadows to take a seat at the editorial desk. Three business editors discussed the resulting challenges at a panel titled "Meet the Editors: Business Journalism," held in April at the annual conference of the American Society of Journalists and Authors (ASJA). Panelists (pictured left to right) were Gabrielle Solomon, assistant managing editor of CNNMoney.com; James Rogers, managing editor of TheStreet.com; and Allison Fass, deputy editor of strategy and business development at Inc.com. Moderator Minda Zetlin (pictured far right) is president of the ASJA and author of the "Start Me Up" column on Inc.com.
View me
One measure of reader response is the page view, or a request via mouse click to load a web page. During the first couple of weeks after publication a good story at Inc.com might receive 10,000 page views, and a stronger one as many as 100,000 to 250,000. "Over many, many months it's possible for an article to be accumulating tons of page views," noted Fass.
In the quest for more page views the chief weapon is a great headline with a high profile subject. "It's the bigger, sexier stocks that move the needle for us," says Rogers, pointing to examples such as Apple, Netflix, Amazon, and Tesla. "You could write about those stocks all day and still get quite a decent return."
Little wonder that editors and writers spend a lot of psychic energy discovering the relative powers of various headline wording. Even the right word placement can make a difference: Will more people load a story, for example, if the word "Tesla" appears at the beginning or at the end of a headline?
Please share
As important as is the page view, many publications thirst after the more powerful quarry of the social share. Here the question extends beyond self-interest: Is a particular story so valuable that readers want to tell their friends about it? Shares trump clicks because of their power to expand the market reach of a publication exponentially. "Any article that's getting shared a lot is scaling our traffic," says Fass. "It's growing our potential traffic by many magnitudes if all those other people are also sharing the story on our behalf."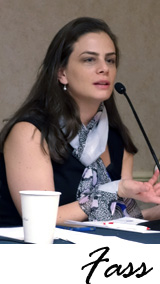 Potential stories, then, are weighed on a scale of sociability. "Something we always think about is whether a story is a 'talker'," says Solomon. "Is this something that people are going to be discussing in the elevator or when they get home with their family? Are they going to say, 'Oh I read this great story on CNNMoney.com about big ass fans.' We want to be part of that conversation."
The editors prime the social pump through aggressive posting, especially on Twitter which receives a post for every story published on all three sites—and in the case of Inc.com, two or three posts. Other media are not ignored: About 30 percent of the posted stories at Inc.com, for example, go on to Facebook and LinkedIn.
As popular as it is, Twitter presents editors with the challenge of striking while the iron is hot. The need to post quickly is felt especially at TheStreet.Com which deals with market changing information. "The window in which a story is hot on Twitter is about seven minutes," says Rogers. "Editors have to work with our social media teams to make sure stories go up in the correct period of time. Otherwise we miss that window." The ordeal is worth it: "If you hit that window it can be page view gold."
More is better
Unlike their print cousins, Internet sites are not constrained by the paper margin: Content can go on seemingly forever without fear of overextension. That means as many stories can be posted as can be created. "Since we have no print costs, whatever we can publish, as long as it's quality, is good," says Rogers. Such freedom is bound to carry with it a growing pressure to pump out copy. TheStreet.com wants to increase the number of stories it publishes, which has risen from a daily total of around 80 or 90 a year ago to a current level of nearly 130. "My bosses want me to increase that by 30 to 50 more titles a day," says Rogers.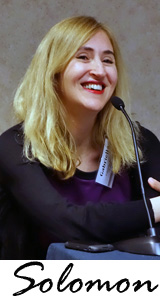 The pressure to produce is mitigated somewhat by the length of the online story—which is seldom longer than 700 words at any of the three sites. Yet the need to engineer the production of so many story starts can put pressure on the staff. "We've got two teams of editors," says Rogers. "One is for the newsroom which is very small—maybe two or three people. Then we have another team that works specifically with our contributors. There are only about seven or eight of those working in shifts throughout the day, and they're dealing with huge amounts of copy."
Much of that copy comes from outsiders. Indeed, TheStreet.com has been trimming its staff of from 12 to 20 journalists in favor of utilizing more outside writers. Today the site draws regularly from nearly 40 regular contributors whom Rogers refers to as "inner sanctum" members. If the additional sources who supply occasional pieces are thrown into the pot the total comes to nearly 180. And fasten your seat belts: "We want to increase that three, four or fivefold," said Rogers.
TheStreet.com is not alone in pulling copy from an impressive number of freelancers: Inc.com, for example, has over 100 contributors. Of course a Content Management System (CMS), into which writers input copy directly, can streamline the workflow dramatically. "It used to be that people would email us all their copy," says Rogers. "We have done a lot of work on our CMS as a means for increasing our workflow, getting more content, and attracting more contributors."
Writers, for their part, are expected to be more entrepreneurial and to take on more of the editorial tasks from fact checking to headline writing and SEO optimization. "A lot of the editing process is starting to fall back on the writers themselves," says Rogers. "Things like working with headlines to generate more clicks, improving leads, and optimizing copy for search engines—we just don't have as much time to work with that stuff as we would like." And many writers are falling into line. "We're seeing a new rash of contributors come through who are very familiar with a lot of these things," says Rogers. "They use Google Trends, for example, to work out which headlines are going to be best for them."
The human factor
The right headline can inspire more mouse clicks, but what do readers want in subject matter? Given the impersonal nature of the Internet, and of technology and business in general, it is perhaps ironic that human interest and personal fulfillment stories seem to be attracting more attention than ever. "A lot of the stories that I'm reading and doing on the Inc.Com site seem to be what I wouldn't have thought of as business stories a few years ago," says moderator Zetlin in pointing to such themes.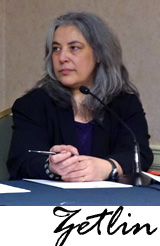 "A lot of our best content is broadly about productivity and the development of habits that make you successful at work," says Fass, noting that today's most popular topics include the need for charisma, what to do and say every day to be the best that you can be, the habits of happy people, and how to be more productive.
The reason? "These topics are really popular among the entrepreneurial community in New York and Silicon Valley," says Fass. "Startups are talking about these ideas in terms of how they affect company culture and why that matters to growth and success as an organization."
A good example of this trend was the popularity of a recent Inc.com story titled "The Psychological Price of Entrepreneurship" by Jessica Bruder. Editor Fass notes that the story is "all about the psychological struggle of starting your own company, and also in some cases a tendency for the type of people who might have psychological issues to become entrepreneurs. It's a very interesting, very well written and reported piece."
Fass is heartened that the story "has been one of our most trafficked pieces of content on Inc.com since it went up. It continues to perform very well organically, and every time that we promote it again through social media. I am passionate about serious journalism and I love the fact that it can get a lot of traffic."
Moderator Zetlin concluded that a successful online business story requires three factors. The first is a headline, written for human eyes, which is "so compelling that you absolutely can't resist the urge to click on it." The second is a title (which appears at the top of the browser window) optimized for SEO algorithms. The third is what might be defined as sociability: "What really makes a story successful is that once you've clicked on it and read it you have also an uncontrollable urge to send it along to your friends or your social media circles."
The Inc.com story about the price of entrepreneurship provides a case in point. "It's reporting from inside this interesting world of startups," says Zetlin. "It's about business, and at the same time it's very intimate and very human."
Story and photos by Phillip M. Perry
Posted June 11, 2014